Delivering cost savings and improved services to contractors through the power of group purchasing.
BPG (Builders Purchasing Group, LLC.) exists to deliver cost savings and improved services to contractors by pooling their purchasing power.
Through collaboration, contractors and suppliers are able to grow their businesses with trusted partners and build better together.
BPG offers builders the ability to leverage their collective buying power to negotiate better prices and terms with suppliers, ultimately lowering costs and increasing profitability.
"We joined BPG in the Summer of 2022 and have really enjoyed the platform and pre-negotiated discounts with many of our subcontract partners.  It saves us a ton of time and has also opened up a treasure chest of new suppliers for us to use.  We are extremely satisfied with our BPG membership."
Mike Kaye, VP
CH Coakley
"The BPG platform is very easy to use.  It's a no-brainer for us.  By joining BPG, we've saved money on the supplies and materials we purchase as well as some of the business services we outsource.  Tremendous value for the investment."
Scott Stevlingson
SunStarr Real Estate Ventures
"As a small subcontractor (and both member and supplier), we've seen great deals on materials as well as a big jump in our business from BPG members.  Our participation has not only become a way for us to lower our costs and become more competitive, it's also helped grow our revenue.  Thank you BPG!"
Steve Pennycuff
Pennycuff Dock & Door
Many contractors struggle finding time to negotiate material costs for their projects, and do not command the purchasing power needed to unlock significant discounts from local vendors and national brands. BPG pools the purchasing power of contractors to deliver you maximum costs savings.
BPG negotiates programs and discounts from Suppliers based on the purchasing power of the entire group. This allows us to procure the best warranties, greatest discounts and superior programs.
Because we do the negotiations on your behalf, you can rest assured that you are getting the best prices and programs when you purchase using your BPG membership.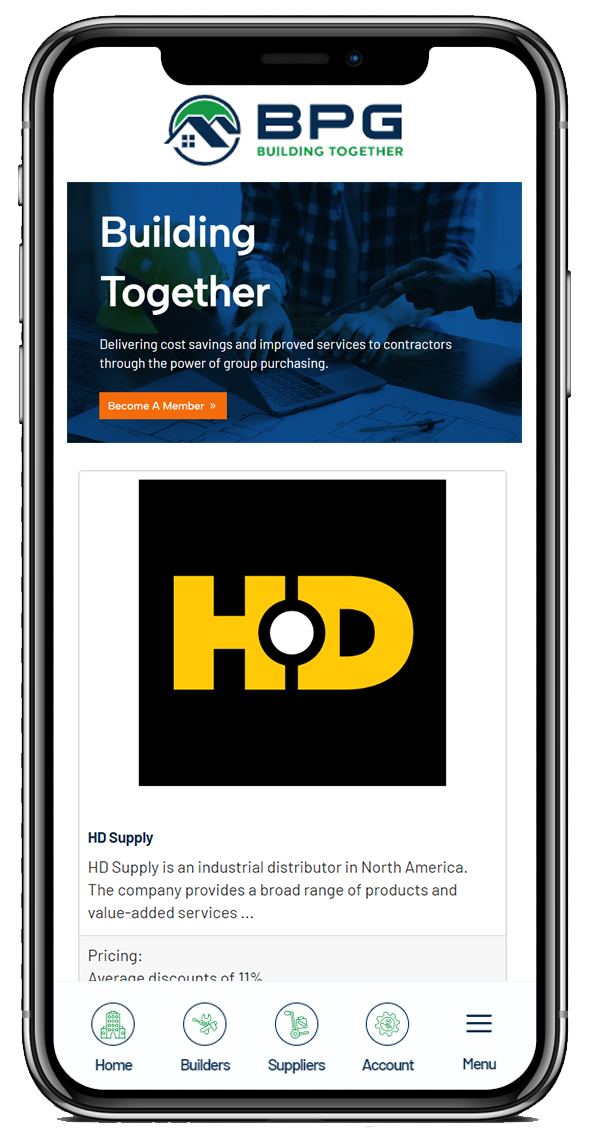 Leading Digital Innovation
BPG enables world-class construction industry procurement by combining proven group purchasing power with next generation technology platforms and analytics to deliver maximum value to our members.