1. Aggregate
Many contractors struggle finding time to price compare or negotiate material pricing for their projects and do not command the purchasing power needed to unlock significant discounts from local vendors and national brands. BPG does this for you by pooling the purchasing power of all member builders, contractors and subcontractors to deliver maximum costs savings to you.
2. Negotiate
BPG negotiates programs and discounts from Suppliers based on the purchasing power of the entire group. This allows us to procure the best warranties, greatest discounts and best-in-class programs.
3. Participate
Because BPG does the negotiations on your behalf, you can rest assured that you are getting the best prices and programs when you purchase materials and business services using your BPG membership.
How do I use my discounts
It's as easy as signing up, and if you have already have a business account with your desired supplier, you simply spend under your business account as you normally would and your discounts will be there.
1. Find your Supplier
Search through our extensive database of partners who have agreed to provide significant discounts and pricng programs to BPG members. You can search via service or material category or by name directly. Once you have found the supplier you are searching for, click in to the detail page to learn more.
2. Ensure you have an account with your selected supplier
With BPG, we do our best to make using our programs seamless for our members. So, if you already have an account with your chosen supplier when you sign up for BPG, in many cases your membership will be automatically applied to your account. 
If not, we also strive to make it simple by linking directly to the pages where you can sign up for an account with that supplier.
3. Ensure your BPG benefit is applied to your account and use it
Again, if you already had an account with your chosen supplier when you signed up for BPG, your membership benefits have already been applied to your account.
And if not, we provide a link to notify the supplier that you are a member and the membership benefits should be applied to your account with that supplier.
From there, shop as you normally would, purchase with your pro account and watch the savings roll in!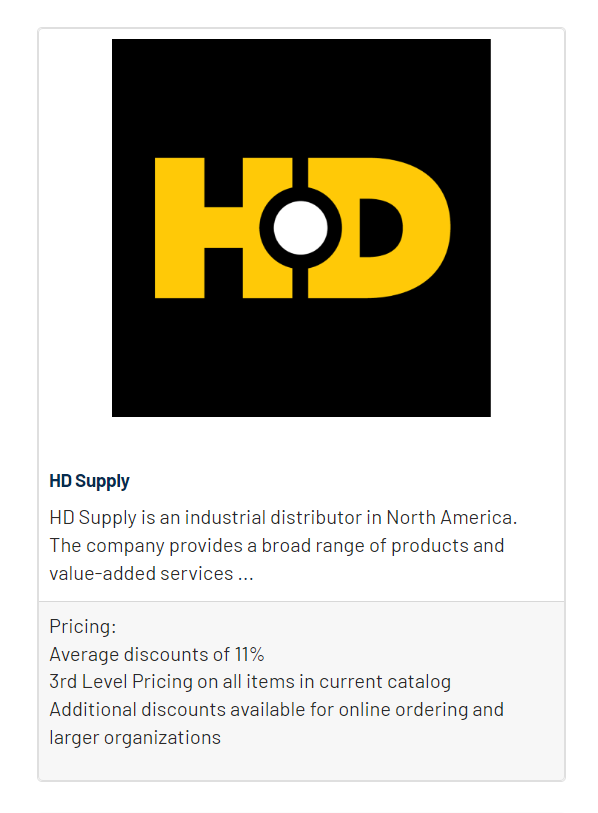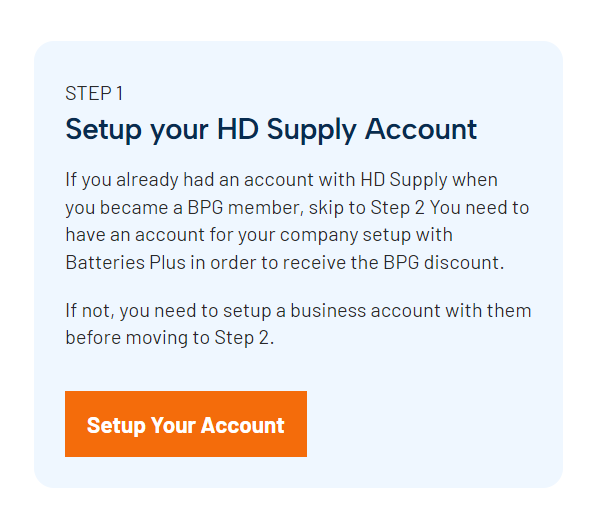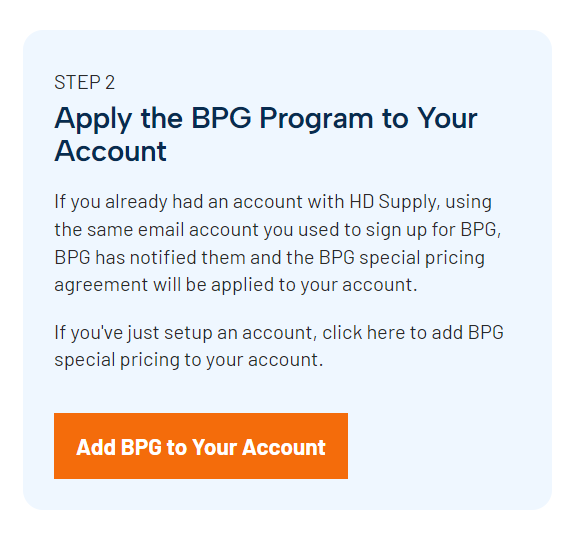 Contact us to complete an enrollment form and become a Member today!